Do you like to travel and get to know other cultures? Go for volunteering to Asia, meet great people and gain a lot of valuable experience. Mladiinfo offers you a unique opportunity to become a volunteer and travel to Vietnam, Cambodia, Thailand or the Philippines. Let's take a look at these countries.
Vietnam is a country in Southeast Asia and it is located at the eastern edge of the Indochinese Peninsula with a population of over 96 million inhabitants. The capital city is Hanoi and the largest city is Ho Chi Minh City (Saigon).Vietnam's land is mostly hilly and densely forested, with level land covering no more than 20%. Mountains account for 40% of the country's land area and tropical forests cover around 42%. The natural uniqueness of Vietnam are caves, national parks, waterfalls, hills, beaches, limestone karsts and isles in various shapes and sizes.
In 2019 Théo, Hanka and Sanja volunteered in Vietnam and it moved them forward in life.
Interesting facts about Vietnam:
Vietnam is the world's largest exporter of cashew nuts and black pepper.

Vietnam is one of the cheapest countries in the world to get a tailor-made outfit.

Vietnam is home to the world's largest cave, Hang Son Doong.

Vietnam is the largest producer of Robusta coffee and has various types of coffee (coffee with milk, egg coffee, yoghurt coffee, coconut coffee, fruity coffee, black iced coffee).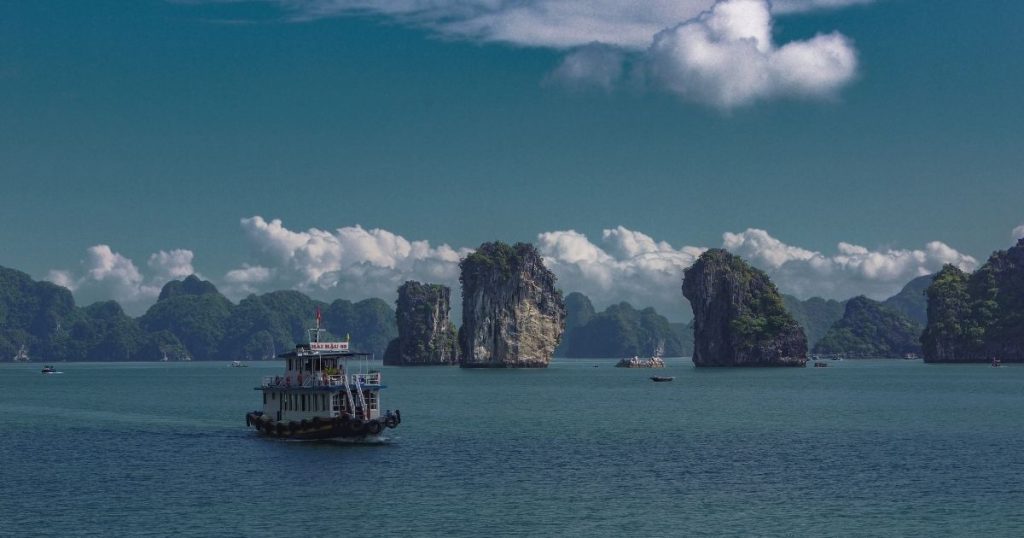 Thailand is a country in Southeast Asia located at the centre of the Indochinese Peninsula with a population of almost 70 million people. Bangkok is the nation's capital and the largest city. Thailand's landscapes vary from low mountains to fertile alluvial plains dotted with rice paddies to sandy beaches set amid the equatorial latitudes of the Asian monsoons.The natural uniqueness of Thailand are national parks, waterfalls, Tham Lot cave, Mekong river, Similan Islands.

In 2019 Filip, Jaroslav and Sára became volunteers and went to Thailand and helped in Thaksin University and at The Institute for Southern Thai Studies/ Folklore Museum of South Thailand.
Interesting facts about Thailand:
The national flower of Thailand is the orchid.There are about 1,500 orchids growing wild in Thai forest. Thailand is one of the world's largest orchid exporters.

Showing respect for another person's head is imperative in Thailand. The head is considered to be the most important part of the body.

Thailand is home for more than 5,000 elephants.

Thailand is known as the "land of smiles" because the people of Thailand seem to always be ready with a smile. They are a peace-loving culture, desiring harmony over conflict.

Thailand is made up of approximately 1,430 islands. Many of the islands have become famous for being featured in Hollywood films.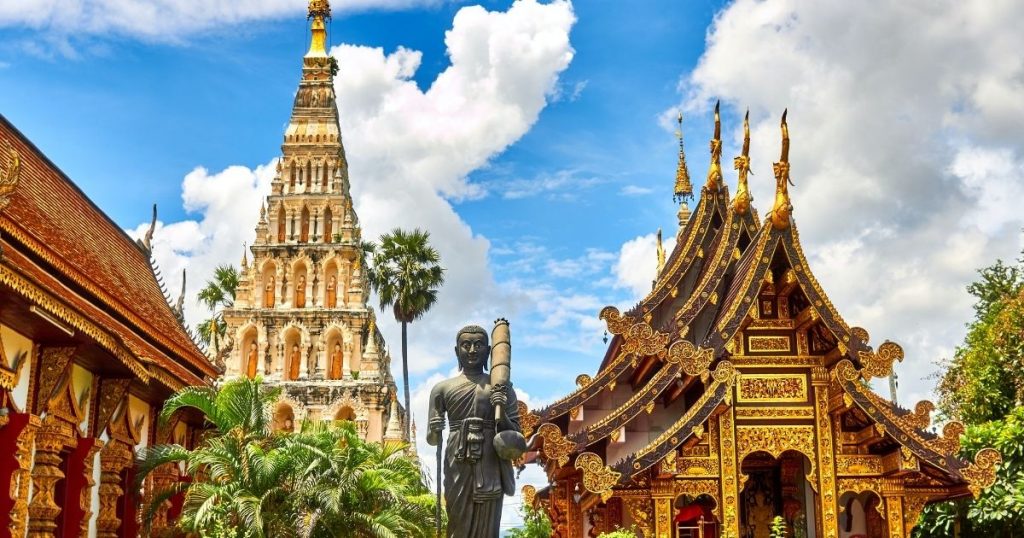 The Philippines is an archipelagic country in Southeast Asia. It is situated in the western Pacific Ocean, and consists of about 7,640 islands that are broadly categorized under three main geographical divisions from north to south: Luzon, Visayas, and Mindanao. The Philippines have a population of around 109 million people. Manila is the nation's capital, while the largest city is Quezon City, both lying within the urban area of Metro Manila. 
The natural uniqueness of the Philippines are beaches, islands, Mayon volcano, Chocolate Hills, national parks,The Santo Nino Basilica, waterfalls, Banaue rice terraces. 
Interesting facts about Philippines:
The Philippines is one of the world's largest producers of coconuts. Mangosteens, papayas and bananas can also be found there.

Philippine festivals showcase the country's culture and the locals' creativity. Many feature colorful costumes, painted bodies, and crazy beautiful street dance performances.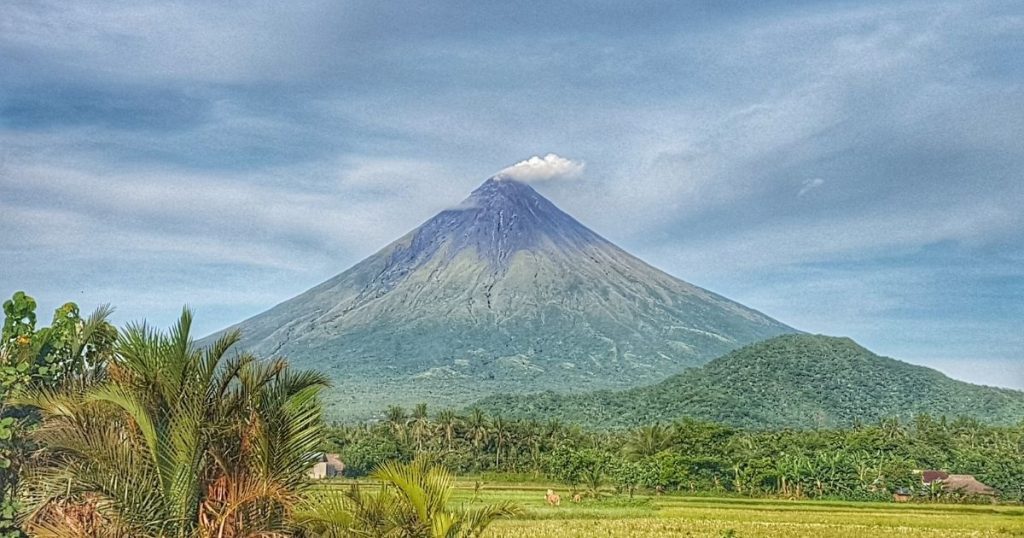 Cambodia is a country located in the southern portion of the Indochinese Peninsula in Southeast Asia. Phnom Penh is the nation's capital and largest city. The sovereign state of Cambodia has a population of over 15 million.
Cambodia's landscape is characterised by a low-lying central plain that is surrounded by uplands and low mountains and includes the Tonle Sap (Great Lake) and the upper reaches of the Mekong River delta. Extending outward from this central region are thinly forested transitional plains.The natural uniqueness of Cambodia are temples, Kampot river, mountains, island Koh Rong Samleom.
In 2019 Maja and Antoine went to cambodia to volunteer and teach kids and help promote tourism.  Living in another country made them look at the world from a different perspective and decide how to move forward in life.
Interesting facts about Cambodia:
Cambodia has the largest religious monument in the world, Angkor Wat.

Tonlé Sap is the only river in the world that flows both ways seasonally.

Cambodia has one of the best beaches in Southeast Asia.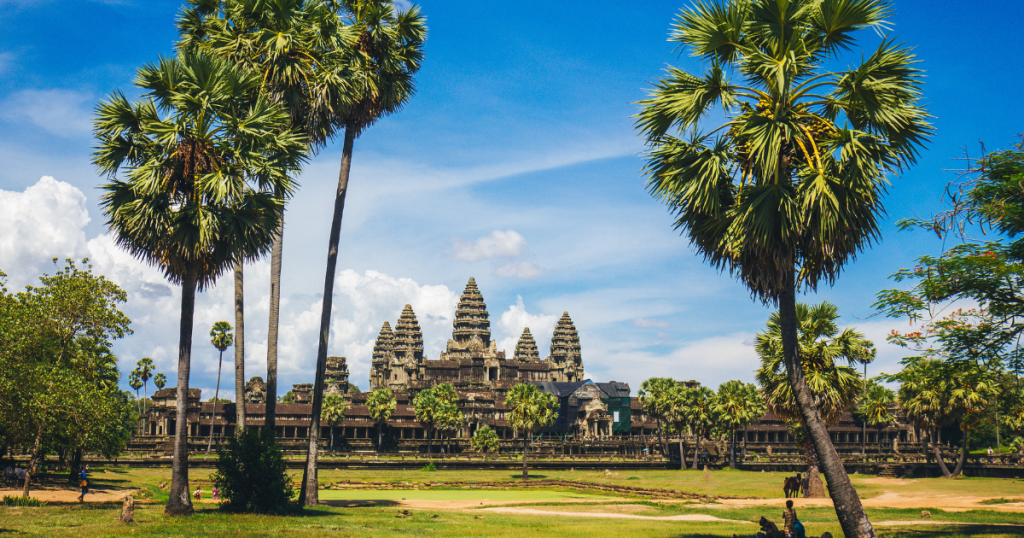 Each country offers something exceptional and unique, which gives you new knowledge in life. Mladiinfo offers a large number of opportunities for young people. Are you interested in any country and would you like to visit it? Then follow Mladiinfo and you'll find out more soon. See you soon. Stay with us.