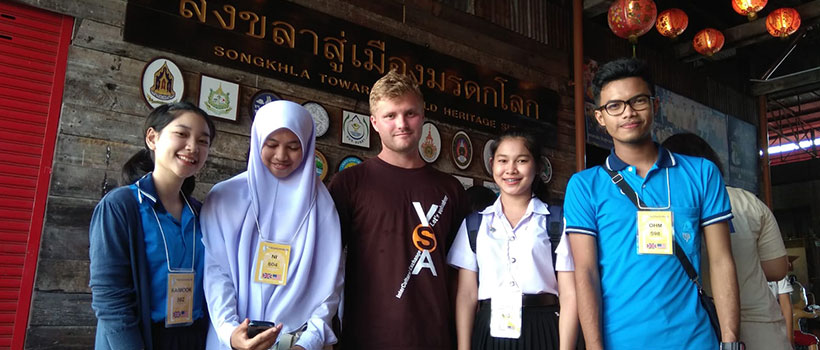 Volunteering in Thailand was a challenge for Jaroslav
As one of the volunteers from Slovakia who took part in EUROASIA project Jaroslav dedicates his time and volunteering services at the Thaksin University and The Institute for Southern Thai Studies.
We are glad to share his story and experience with you from his amazing journey in Thailand!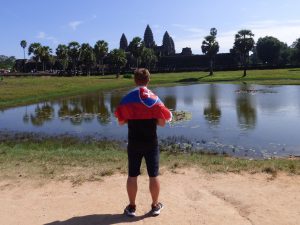 Asia and concretly Thailand have always attracted me to visit. When I saw that Mladiinfo was looking for a volunteer, I didn't hesitate for a minute and sent a request.
Volunteering in Asia was a big challenge for me. Thailand is a Buddhist country with different habits than Slovakia has. In Songkhla, I was teaching English in Thaksin University, and in addition, I was working in the The Institute for Southern Thai Studies/ Folklore Museum of South Thailand.
I lived in a museum and I travelled with a tuk-tuk to the university. I had English lessons two or three hours at university with economics students. At the end of the day, I often went to dinner with university professors. Personally, I was really amazed when I saw that students were treating the teachers with great respect.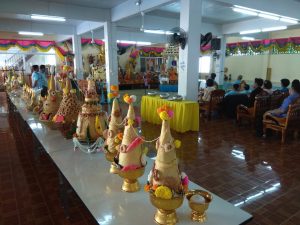 On Monday and Tuesday I worked in a museum where I translated or edited articles, and prepared religious festivals. I also organized religious feasts, so I was a part of the local community. I didn't feel like an ordinary tourist there. The biggest benefit for me was that I have experienced the Thai culture.
For me, volunteering in Asia was a really big challenge. As a volunteer, I had to get used to a culture that is significantly different from ours. I think I managed to do it and I enjoyed volunteering. Thai people are very nice and they were always smiling. The only thing that was bothering me was that Thai people always procrastinating. The strange thing about Thailand is their food, which is excellent, but sometimes it is still moving on a plate.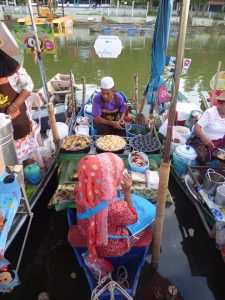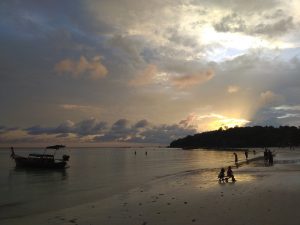 The most beautiful experience for me was when a group of friends invited me to the farewell dinner last day of my stay in Thailand. We were eating and talking about life for hours. At that time, I realized that they really treated me as their friend and did not see me as a foreigner or an English teacher.
Volunteering has allowed me to broaden my horizons and get to know great people. I think every young person should try something like this before they settle down and start a family.