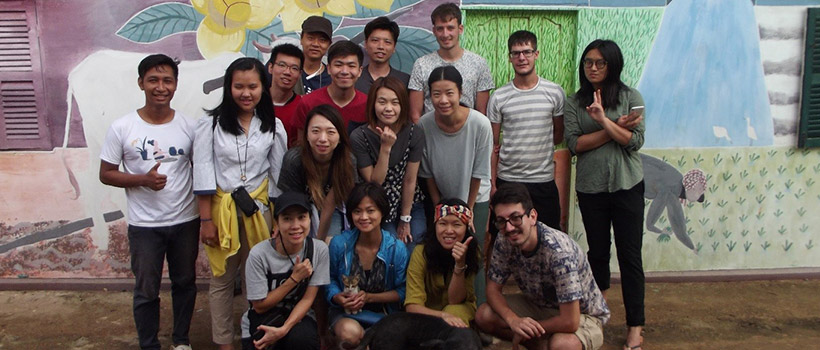 Hello! My name is Antoine Fauvel, I am 23 years old, I live near Lille, in the North of France and I did a two-month European Voluntary Service from October to December 2018 thanks to the ADICE association in Roubaix.
My receiving organization was CYA (Cambodian Youth Action) in Cambodia. This wonderful country has still a lot to do in terms of development of local communities. I lived in a small village called Angkor Chey, near Kampot. In this village, locals rely on farming and there are not many future prospects for young people. That's why, after school in the morning, the pupils go to the learning centre to attend English classes in the afternoon. There are around a hundred children aged 6 to 17 going to the centre every day.
My mission within the learning centre was mainly to prepare the lessons in the morning and teach in the afternoon, from 1.30pm to 6pm. When we had some free time during the day or the week-end, we used to do also manual work, some outdoor layout or farming. We also suggested activities around sport, art and music for the ones interested in doing so.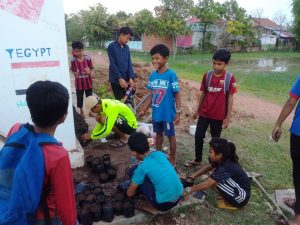 At the centre, we stayed in a host family, we had a room for four persons that I shared with two German volunteers and my Cambodian mentor. We shared everything, the accommodation, the meals, the house chores… It was really great!
I decided to get involved in a mission because I wanted to have a first work experience with children, to improve my English, to discover the associative sector and to make international encounters.
The most significant difficulty I have faced is to communicate in a foreign language. As soon as I arrived in Cambodia, my English was not that good. After a while, I was able to communicate with everyone, it was very enriching to be constantly immersed in the language. And then, there is also the Khmer language, because the locals did not speak English, I learned some words, sentences and I used Google translate in order to make myself understood.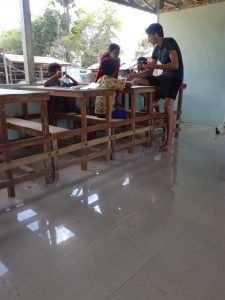 What I am the proudest of is having proven myself that I can also take part in such a project. As well as becoming more autonomous and being integrated in a group whose main language is English.
I think that this experience will help me develop my skills to apply for jobs in projects or companies and to have more future perspectives.
My best memories are the moments spent with locals who invited us just because we were passing by, or during special events. We were invited to sing, dance, share the meal, it was really joyful moments!
Eventually, I would like to say that this EVS is the best experience I have had so far. It enabled me to learn a lot about myself, about others and about opportunities that I can seize! So don't hesitate and jump ahead!