The second study visit in the framework of the project "EuroAsia" Volunteering Assistance Program took place in the Kingdom of Cambodia, one of the most exciting Asian countries, from 30th April – 5th May 2018.
During the study visit, 8 participants from Macedonia, Czech Republic, Slovakia and France had the opportunity to travel around Cambodia, start new friendships, cooperations and learn more about the culture and customs to ready to prepare the volunteers.
Besides getting to know the beauty of this Kingdom, participants had a serious task in front of them. They visited seven non-governmental organizations, got to know their field of work, their main activities, introduced themselves and the concept of Mladiinfo and its branches. The main reason why our youth workers travelled to Cambodia is to select the three most suitable organizations, which will host European volunteers for short EVS program at the end of this year.
All of the organizations that we visited during this study visit had the opportunity to share experiences, hear more about volunteering in Europe, got to create business contacts and maybe in the future they will collaborate with volunteers from other continents.
Our visit to the CYA Learning Center, our first stop, was so much fun. Children from nearby villages aged 6 to 15 go to this learning center every day by bikes to learn English thanks to volunteers not only from Cambodia but also from Europe and Asia. During the week of our visit, there were several volunteers from Japan.
At Butterfly Tours, we suddenly found ourselves like on a TEDx video lecture! The founder of Butterfly Tours, a centre that offers cycling and scooter tours in the south of Cambodia, shared an inspirational story in which, despite the collapse of the first attempt at its own business, the inconceivable problem it faces today, it did not believe in the success of its social business.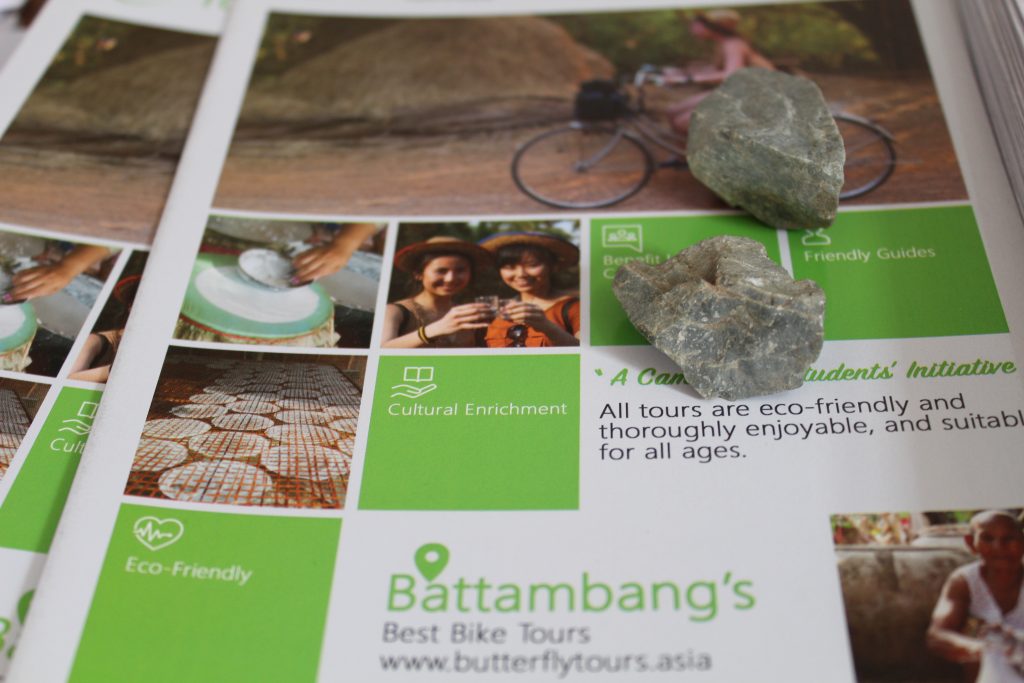 Another stop of our group was at the Trapang Sangke Fishing Community. We met Him, the leader of this community. The volunteers, together with Him, are growing the mangrove trees, expanding the solid land and therefore taking care of the ecosystem. They have planted already over 200 000 mangroves!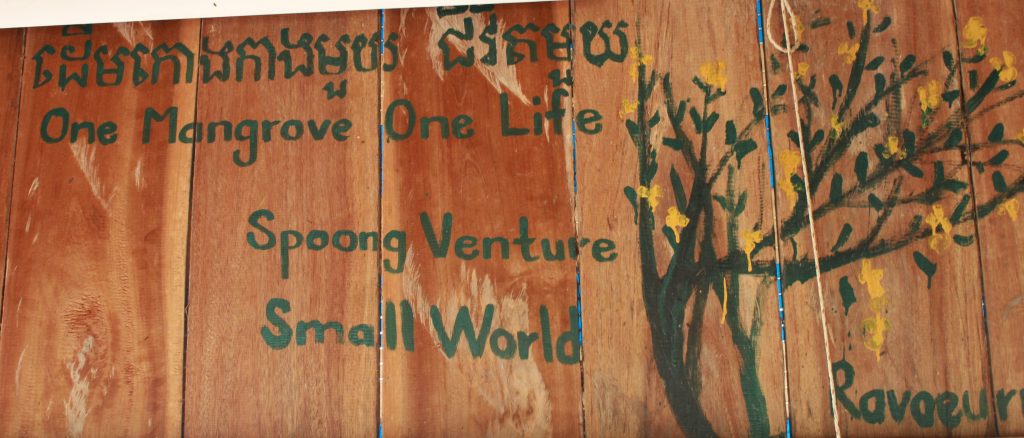 Our very potential hosting organisation, Youth Star organization is dedicated to volunteers and education in the rural area. Young people who enrol in the program receive training and then are sent for one year to an area where there is no school, or there are drop-outs from the school. These volunteers the children and show them the value and benefits of learning, trying to get back to school.
On the last day of our study visit, we got to know two other organizations. Center for Yoga, Meditation and Peace Communication, Azahar Foundation has not yet volunteered any volunteer through a similar program and a very experienced organisation in hosting, Khmer Youth and Social Development Organization (KYSD).