Youth Information Centre in Slaný is part of Youth Information Network (ISM) established by the Ministry of Education in Czechia, but it's established under the leisure centre for Children and Youth DDM OSTROV Slaný. DDM OSTROV is a Public body organization with dozens of years of tradition. The main focus of DDM OSTROV is on hobby clubs and summer camps.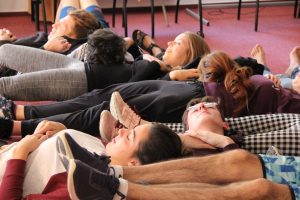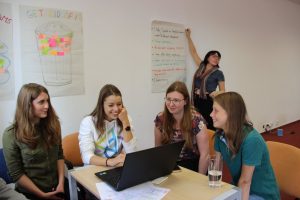 Main activities include:
The department YIC is focused on the target group of Young people.
Its main function is to provide all kind of information about education, work, travelling, free time, lifestyle, health and youth, and EU.
Work on the international level, mostly under Erasmus+ projects.
Coordination, hosting or participation as partners in projects under KA1 – Youth Exchanges, EVS and Training courses.
Organizing of the workshops at schools, public events (cultural evenings, movie clubs, language clubs etc.).
Spreading the information for Youth online.
The guarantee of quality of our work is ensured by both umbrella organizations – DDM OSTROV and ISM under the Ministry of Education.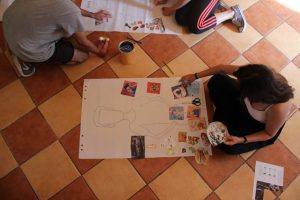 YIC Slaný under DDM OSTROV Slaný is active in Erasmus+ since the year 2013. Since then they have hosted a number of long-term EVS projects for volunteers from project and partner countries. Moreover, the organisation has also hosted several Youth exchanges on diverse topics, focusing mostly on empowering Young people and raising their awareness of worlds problems, tolerance, and understanding for others. YIC Slaný is experienced in coordinating and hosting the Youth Exchange as well as in being the partner organization, as well as cooperated with both program and partner countries.
YIC has also been a partner to a training course projects. The centre hosted several 12 months long EVS projects since 2013 for volunteers from Armenia, Spain, France, Sweden, Italy, Turkey, and Cyprus. The organization was included in the brochure showing good practice in EVS projects made by the Czech National Agency in 2017 (Stamp of Quality) for an EVS project "YIC International". The project hosted volunteers from Sweden, France, and Italy (Sardinia).
More information on the official website.