The Erasmus+ Programme is a program of the European Commission which aims to boost skills and employability, as well as modernising Education, Training, and Youth work. The program has been built on the achievements of more than 25 years of European programmes in the fields of education, training and youth, covering both an intra-European as well as an international cooperation dimension.
Since its inception in 1987, the Erasmus Programme has seen not only a constant increase in the number of youths and students taking part, but also in the quality and diversity of the activities proposed. Erasmus mobility, with its core focus on skills development, is a central element of the European Commission's strategy to combat youth unemployment, featuring prominently in the Europe 2020 strategy for growth and jobs.
Each year hundreds thousands student go to another European country to study or train. Statistics indicate continual growth of the number of students, young people, youth workers or academics who benefit from the program.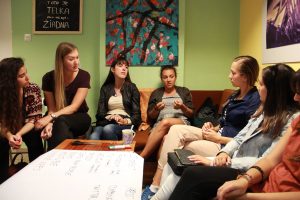 In the field of youth, Erasmus+ supports the following main Actions:
Mobility for young people and youth workers: promoting Youth Exchanges, European Voluntary Service and mobility of youth workers in cooperation with Partner Countries neighbouring the EU;
Capacity-building projects in the field of youth, promoting cooperation and mobility activities  that have a positive impact on the qualitative development of youth work, youth policies and youth systems as  well as on the recognition of non-formal education in Partner Countries, notably in African, Caribbean and Pacific (ACP), Asian and Latin American countries;
Involvement of young people and youth organisations from Partner Countries neighbouring the EU in the youth Structured Dialogue through their participation in international meetings, conferences and events that promote dialogue between young people and decision-makers.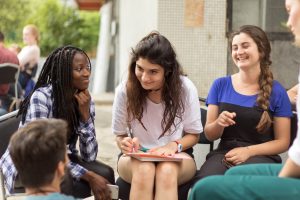 These programmes have been supporting Actions in the fields of higher education (including its international dimension), vocational education and training, school education, adult education and youth (including its international dimension).
Erasmus+ aims at going beyond these programmes, by promoting synergies and cross-fertilisation throughout the different fields of education, training and youth, removing artificial boundaries between the various Actions and project formats, fostering new ideas, attracting new actors from the world of work and civil society and stimulating new forms of cooperation.