REACH is a local, Vietnamese, non-government organisation specialising in vocational training and employment for Vietnam's most disadvantaged youth.
"We use an innovative, highly pragmatic and effective training model which matches the needs of underprivileged youth with local industry and labour market requirements."
Established in 2008, REACH was formerly known as Livelihood Advancement Business School (LABS). REACH has been supported by Plan in Vietnam since 2004. REACH is currently running 9 vocational training courses in 5 centres across Vietnam. Since 2004, where they have trained more than 13,000 disadvantaged young people. In 2016, they have already trained over 1,000 students, with nearly 90% of our graduates obtaining and keeping a stable job within 6 months of completing their training.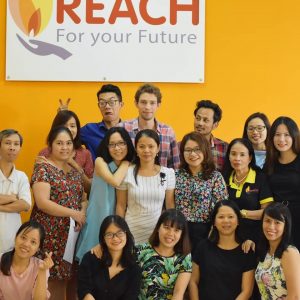 To address the ongoing needs of the most disadvantaged youth across Vietnam and empower them by:
Becoming a leading provider of innovative, practical and demand-driven skills training;
Equipping the students with the confidence, belief and self-respect needed to grasp new opportunities;
Providing solid employment opportunities while also providing workforce solutions for business networks;
Providing support and encouragement for the graduates' future development;
Contributing to the national strategy for social & economic development.
More on the official website.