Thaksin University is one of the first higher education institute in the south of Thailand, which was originally called the College of Education initiated by the Ministry of Education. This college replaced the High Teacher Training at Prasarnmitra Road, Phrakhanong District, Phranakorn in 1954.
It was established under the goals to develop the philosophy and modern educational concepts in association with a democratic society, including the in-depth development of education as a systematic career respectively to provide a degree in education. The College of Education has gradually developed along with the educational extension in the different regions all over the country. The regional administrations included Phrathumwon Campus (1955), Bangsaen Campus in Chonburi (1955), Pitsanulok Campus (1967), Mahasrakam Campus (1968), Songkhla Campus (1968), Phranakorn Campus (1969) and Physical Education Campus (1970) with Phasarnmitra Campus as the administrative centre.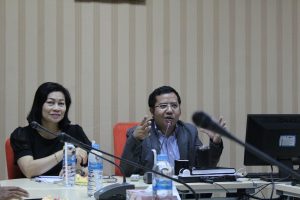 Vision:
Thaksin University aims to produce graduates, develop manpower, research and academic services to serve local society, the nation and ASEAN countries to become intellectual, peaceful and sustainable societies.
Missions:
To provide education to produce graduates, develop quality people to meet local, and national needs within ASEAN and the global community.
To create and develop research work to serve and direct society including advancing the university to become a research site in the future.
To provide academic services and knowledge to society and thus create a strong knowledgeable society.
To encourage, support, maintain and develop arts, culture, wisdom and the environment of lower Southern Thailand making it valuable for local, national, and ASEAN development.
To develop the university universally, meaning the strengthening of expertise of individuals, cultural organizations, and pursuing happiness for personnel in every position.
More on the official website.